PLx Pharma Inc. Enters into a Stalking Horse Asset Purchase Agreement to Sell VAZALORE® and Substantially All of its Assets
SPARTA, N.J., April 12, 2023 (GLOBE NEWSWIRE) -- PLx Pharma Inc. (NASDAQ: PLXP) ("PLx" or the "Company"), is a commercial-stage drug delivery platform technology company focused on its clinically-validated and patent-protected PLxGuard™ and VAZALORE®, an FDA-approved liquid-filled aspirin capsule, available in 81 mg and 325 mg doses. The Company today announced that it entered into a stalking horse asset purchase agreement (the "APA") with PLx Acquisition Company, LLC, a wholly-owned subsidiary of Greenwood Brands, LLC ("Buyer"), to acquire substantially all of the Company's assets (the "Sale").

The Company intends to file voluntary petitions for relief under Chapter 11 of Title 11 of the U.S. Code in the U.S. Bankruptcy Court for the District of Delaware (the "Bankruptcy Court") within the next two business days. The Sale would also be subject to higher and better offers the Company may receive during an auction process.
Pursuant to the terms and subject to the conditions of the APA, the purchase price is $100,000 in cash, plus a credit bid of $3 million, plus Buyer's assumption of certain liabilities.
The APA is subject to certain customary closing conditions, including certain orders being entered by the Bankruptcy Court.
The APA remains subject to higher and better offers, as well as approval of the Bankruptcy Court. The APA provides for a breakup fee equal to $100,000 and for reimbursement of up to $400,000 of the Buyer's expenses incurred in connection with the APA, each of which is payable upon certain termination events as specified in the APA.
The above description of the APA and the transactions contemplated, including the Sale, does not purport to be complete. Please refer to the Company's Form 8-K, filed with the U.S, Securities and Exchange Commission on April 12, 2023, for the full text of the APA.
About VAZALORE
VAZALORE is an FDA-approved liquid-filled aspirin capsule, available in 81 mg and 325 mg doses. VAZALORE delivers aspirin differently from plain and enteric coated aspirin products. The special complex inside the capsule is designed for targeted release of aspirin, limiting its direct contact with the stomach. VAZALORE delivers fast, reliable absorption for pain relief plus the lifesaving benefits of aspirin. To learn more about VAZALORE, please visit www.vazalore.com and follow us on Facebook.
About PLx Pharma Inc.
PLx Pharma Inc. is a commercial-stage drug delivery platform technology company focused on improving how and where active pharmaceutical ingredients (APIs) are absorbed in the gastrointestinal (GI) tract via its clinically validated and patent protected PLxGuard™ technology. PLx believes this platform has the potential to improve the absorption of many drugs currently on the market or in development, and to reduce the risk of stomach injury associated with certain drugs. To learn more about PLx Pharma Inc. and its pipeline, please visit www.plxpharma.com and follow us on LinkedIn and Twitter.
Forward Looking Statements
Any statements made in this press release relating to future financial or business performance, conditions, plans, prospects, trends, or strategies and other financial and business matters, including without limitation, the prospects for commercializing or selling any products or drug candidates, are forward-looking statements within the meaning of the Private Securities Litigation Reform Act of 1995. In addition, when or if used in this press release, the words "may," "could," "should," "anticipate," "believe," "estimate," "expect," "intend," "plan," "predict" and similar expressions and their variants, as they relate to PLx may identify forward-looking statements. PLx cautions that these forward-looking statements are subject to numerous assumptions, risks, and uncertainties, which change over time. Important factors that may cause actual results to differ materially from the results discussed in the forward-looking statements or historical experience include risks and uncertainties, including risks relating to PLx's ability to successfully further commercialize its VAZALORE products; the failure by PLx to secure and maintain relationships with collaborators; risks relating to clinical trials; risks relating to the commercialization, if any, of PLx's proposed product candidates (such as marketing, regulatory, product liability, supply, competition, and other risks); dependence on the efforts of third parties; dependence on intellectual property; developments and projections relating to our competitors or our industry; risks that PLx may lack the financial resources and access to capital to fund proposed operations; the impact of difficult macroeconomic conditions, such as inflation and reductions in consumer spending, on the demand for PLx's products; and risks relating to PLx's ability to identify, evaluate and complete any strategic alternative that yields value for its stockholders. Further information on the factors and risks that could affect PLx's business, financial condition and results of operations are contained in PLx's filings with the U.S. Securities and Exchange Commission ("SEC"), which are available at www.sec.gov. Other risks and uncertainties are more fully described in PLx's Annual Report on Form 10-K for the year ended December 31, 2021, filed with the SEC on March 11, 2022, and in other filings that PLx has made or will make going forward. These forward-looking statements represent PLx's estimate as of the date hereof only, and PLx specifically disclaims any duty or obligation to update forward-looking statements.
Contact:
Lisa M. Wilson
Founder & President, In-Site Communications, Inc.
(212) 452-2793
lwilson@insitecony.com
Source: PLx Pharma Inc.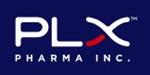 Source: PLx Pharma Inc.